To use an existing project on new hardware, proceed as follows:
1. Make sure that there is no project on the new device. If necessary, load the factory settings into the device.
(A detailed description can be found at https://helpdesk.mbconnectline.com/en/index.php?type=page&urlcode=807440&title=How-can-I-reset-a-mbNETFIX-to-factory-settings in this FAQ section)
2. Turn the mbNETFIX on and wait until the "Rdy" LED lights up permanently.
3. Connect the device to the PC via USB.
4. Start mbNETFIXManager and select the project to be transferred: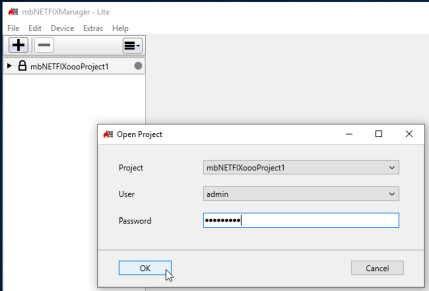 5. Start the upload process: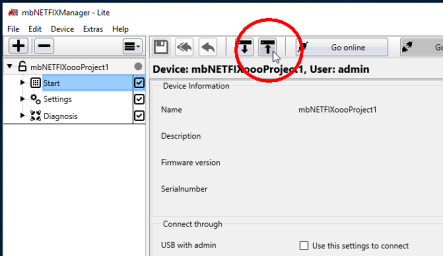 6. Confirm the query with "Yes":

7. The selected interface usually fits, you can confirm the dialog with "Connect":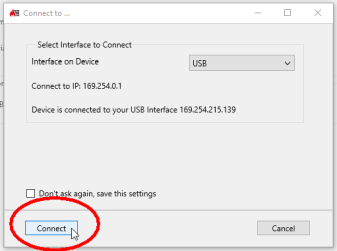 8. The mbNETFIX software recognizes the new hardware. To confirm, you must enter the password from the device label: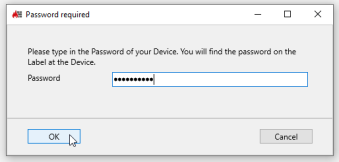 9. To save the settings permanently in the device, they must be stored in the FLASH of the mbNETFIX.
Confirm the corresponding query with "Yes":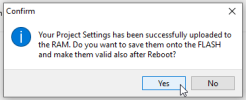 The original project settings are now stored in the FLASH of the new hardware. This can now be used as a replacement for the original hardware.
Rev.: EN-mbnetfix-03-V1.0