To reset a mbNETFIX to factory settings you need the software mbNETFIXManager.
1. Start mbNETFIXManager.
Note: If a project has already been created in the mbNETFIXManager, please continue with step 2. !
1.a. If no project is created, you receive the dialog to create one: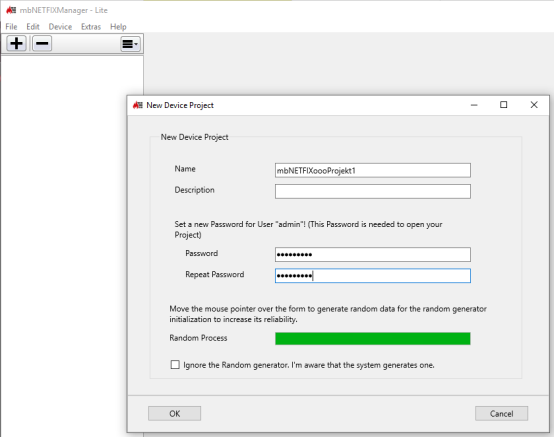 Assign a descriptive name for the project and protect it with a password (at least 8 characters). The project is now created and is open. It must be closed to open with another user.
Please select "Close" via the "File" menu: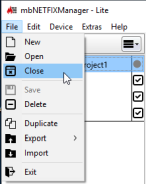 2. Open an existing project with the user "factoryreset":
2.a. Click on a project and select "File" / "Open":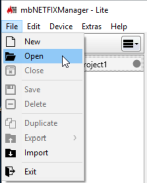 2.b. Select the user "factoryreset":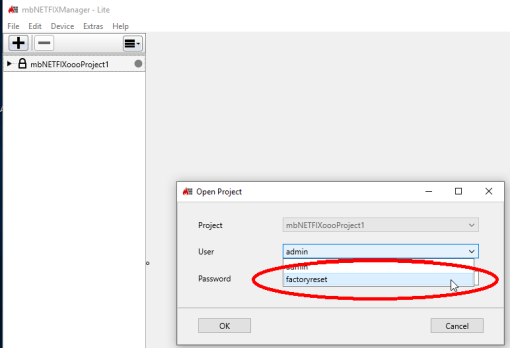 The "factoryreset" user does not need a password at this point, you can confirm with "OK".
3. Start the mbNETFIX and wait until the "Rdy" LED lights up permanently.
4. Connect the device to the PC via USB.
5. Connect to the mbNETFIX: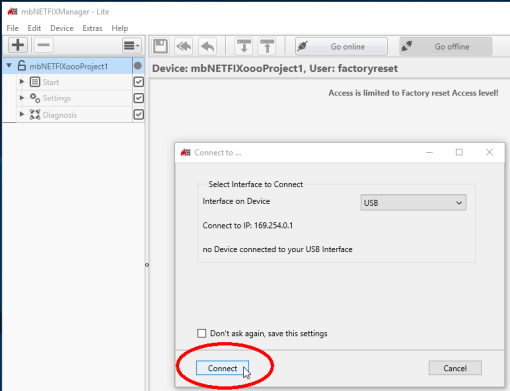 6.To confirm, you must enter the password from the device label: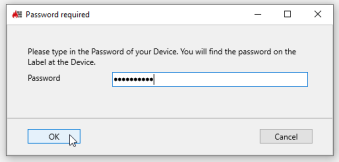 7. In the "Device" menu, select the function "Factory reset".

7. Confirm the query with "Yes".

8. Confirm the success message with "OK".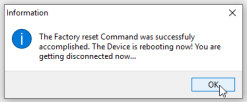 9. Please select "Close" in the menu "File":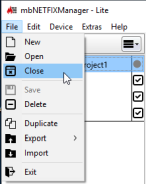 After the restart, the connected mbNETFIX is in the delivery state.
Rev.: EN-mbnetfix-02-V1.1