Tutorial: Device restart and Factory settings
The mbNET.mini is delivered with the following factory settings:
IP Adress: 192.168.0.100
Subnet Mask: 255.255.255.0
Username: admin
Password: The device password can be found on the back of the mbNET.mini
Advice: Change unconditionally and without delay the default login information!
---
---
1. Device restart (Reset)
Can be done directly on the device (mbNET.mini) using the reset button: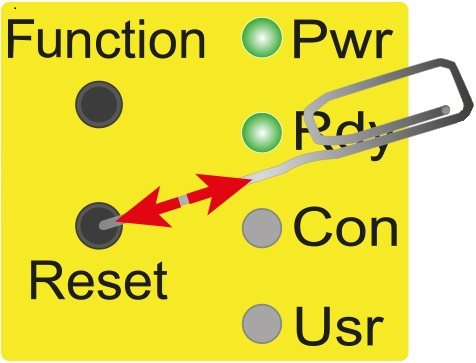 For example, use a paper clip and press the Reset button on the mbNET.mini. The device will now restart.
The restart is complete once both the "Rdy" and "Pwr" LEDs light up.
2. Load factory settings
If you want to restore the mbNET to factory settings or you get asked by the support to do so, here is the description how to do it.


Notice

Before you reset the device to its factory settings, note the following:
- The device must be operational (LED Pwr + Rdy light up).
- The IP address of the router is reset to 192.168.0.100. You may have to adjust the network settings of the configuration computer accordingly.
To reset the mbNET.mini to factory settings, proceed as follows: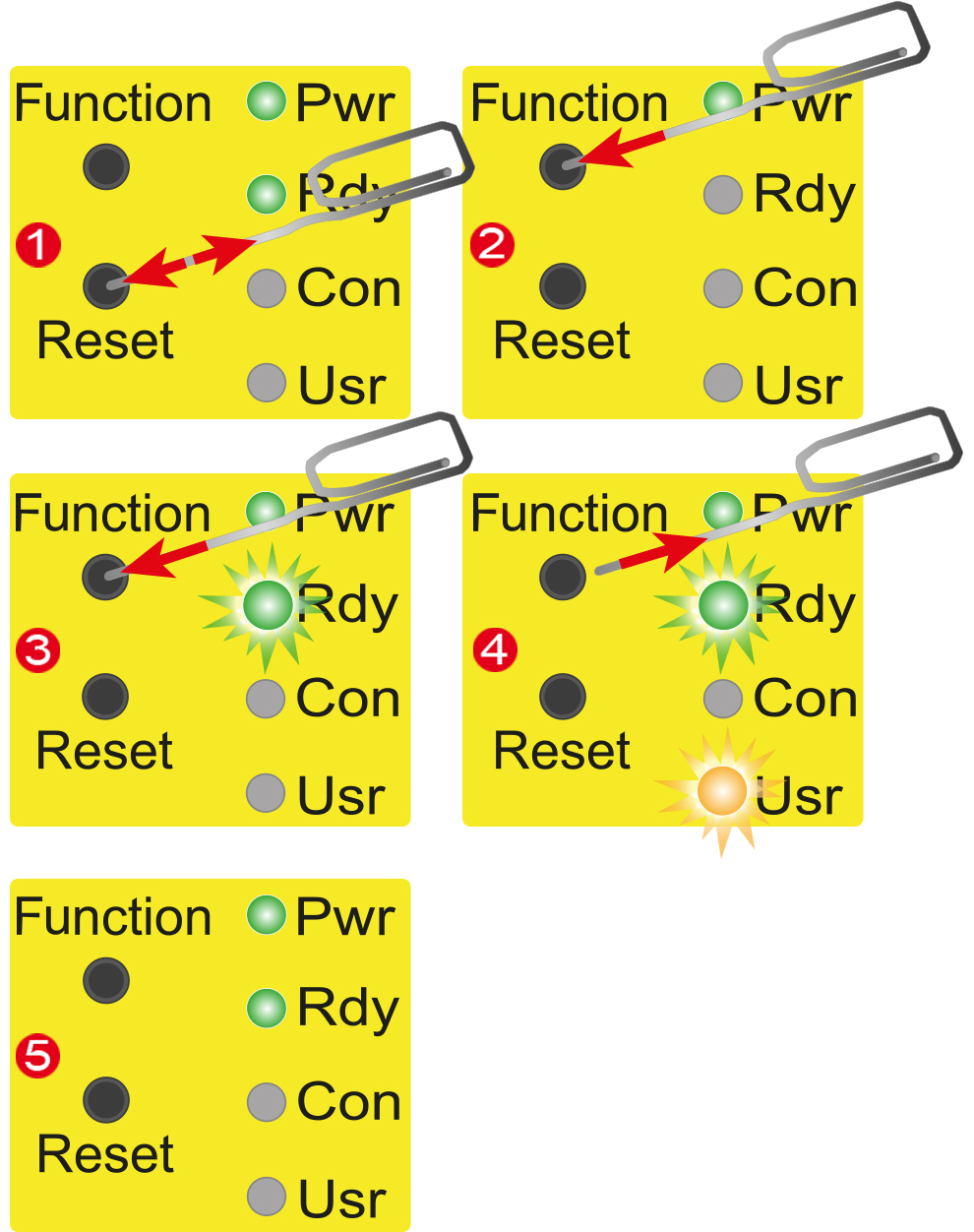 Click the button Reset once

.
Then press Function straight afterwards and keep it pressed down
.
After about 60-90 seconds, the Rdy LED starts flashing

.
As soon as the Usr LED starts to flash, release the button Function

.
When the LED Pwr and Rdy light up, the factory settings have been loaded

.
The mbNET.mini is now ready for operation and be configured again.
Advice: The IP address of the industrial router is reset to 192.168.0.100. The computer's network settings must be changed accordingly.